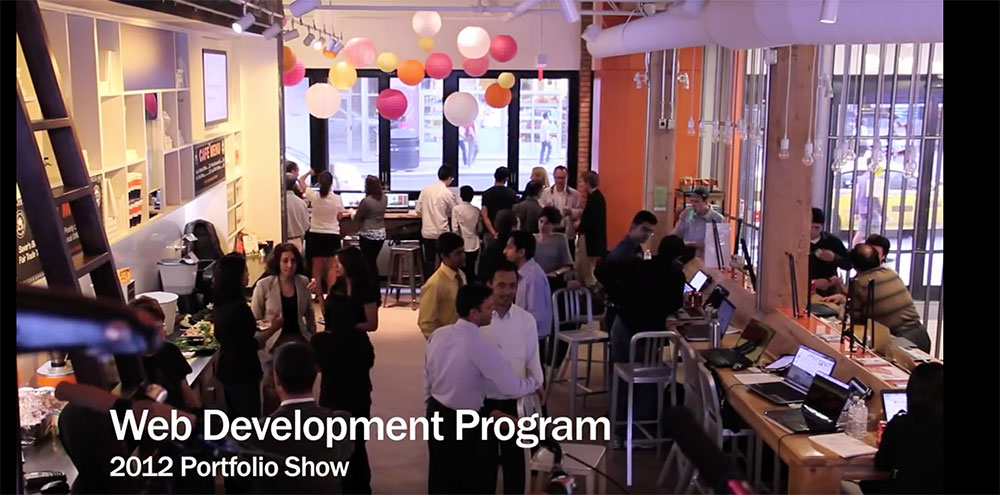 ---
May 22, 2012. At the ING Direct Cafe, 221 Yonge Street.
---
On a beautiful spring evening the Web Development students met at the ING Direct Cafe to show off the their hard work and perserverence.
During this year the Web development students have worked harder than they ever have. For many it was a significant change in how they learn and what is the meaning of "done". Importantly, they kept at it, regardless of whether their code worked or not.
This change is not a trival thing! It is what will make them succesful in learning the next new thing in Web development. We don't know what we don't know - but the students know that they can solve almost any problem in Web development.
Humber's been a great experience.
If you are interesting in learning more about the Web development program at Humber College - contact Bernie Monette, bernie.monette[at]humber.ca
---