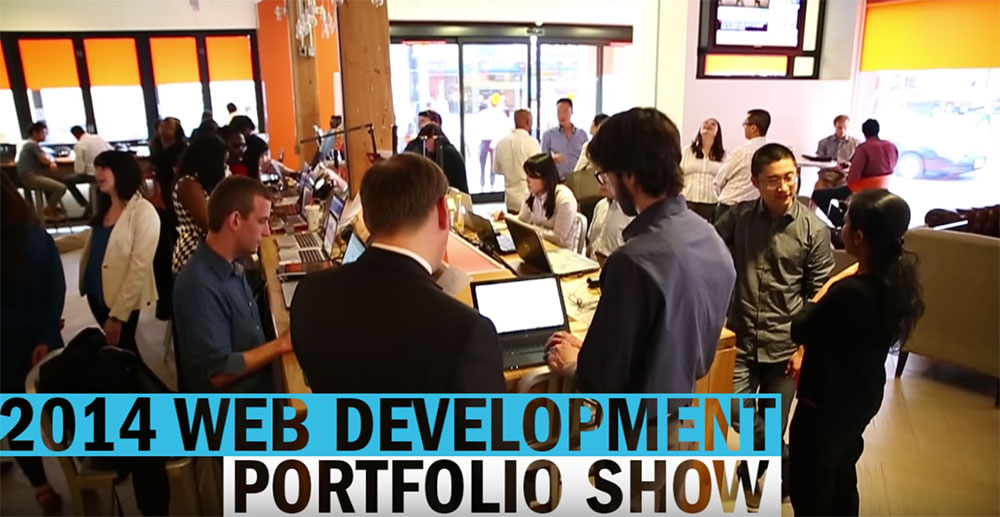 ---
May 29th, 2014. At the Tangerine Cafe, 221 Yonge St.
---
It was a warm night in late May when the Web Developent students gathered to show of their work.
We invited many employers and guests to show off the results of their hard work and perserverance. Many careers were started tonight as the employers were impressed with the results.
We also had the added thrill to see graduates from previous years show up to hire from a place they knew well.
If you want to study Web development and you are not scared to get your hands dirty - Humber College is the place for you.
If you would like to learn more about our portfolio night and our program - contact Bernie Monette bernie.monette[at]humber.ca
---