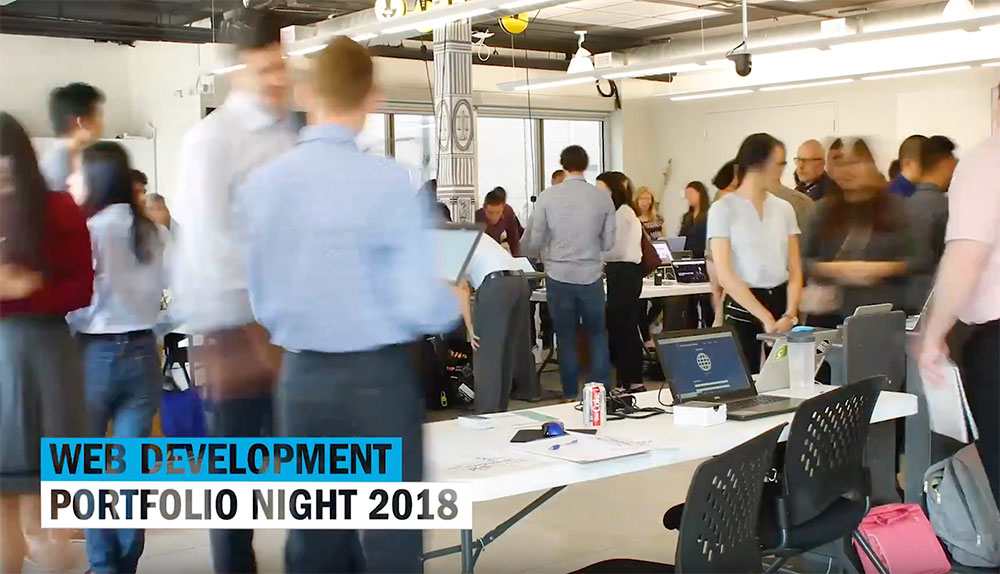 ---
Date: May 23rd, 2018. 5 to 9 pm at Humber Art Commons. 3253 Lakeshore Blvd W.
---
We are very excited to showcase the Web Development student work for potential employers.
This has been a difficult year - with a faculty strike and a shortened semester. We are proud of what the students have accomplished in spite of these difficulties. This is our annual event where the students get dressed up and show off all of their hard work done in the program. Like proud parents they tell us what they have done and what they have accomplished. We can see how they have, in many cases, gone from zero knowledge in Web development to creating responsive, accessible Web applications in PHP, ASP.net, and XML.
Our uniqueness comes from the fact that we do not insist that people coming into the program have any background in Web Development.
If you would like to learn more about our portfolio night and our program - contact Bernie Monette bernie.monette[at]humber.ca
---