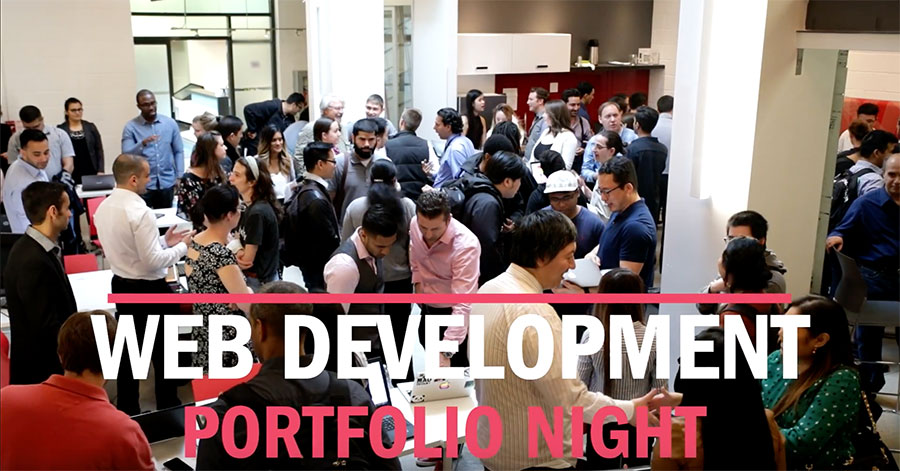 ---
Date: June 17th from 1 to 7 (and longer!) it will be online. Please register for our event. We are using Eventbrite.
---
Our eleventh year! And what a year - we have moved entirely to online instruction. The students have risen to the challenge and produced great work.
They have embraced online learning as we would expect Web developers to do: it is the Web after all. By moving onliine the students have taken control of their transformation to becoming Web developers. They have had to adjust to our new reality and they have done so quite well. As you shall soon see!
Our uniqueness comes from the fact that we do not insist that people coming into the program have any background in Web Development.
If you would like to learn more about our portfolio night and our program - contact Bernie Monette bernie.monette[at]humber.ca
---