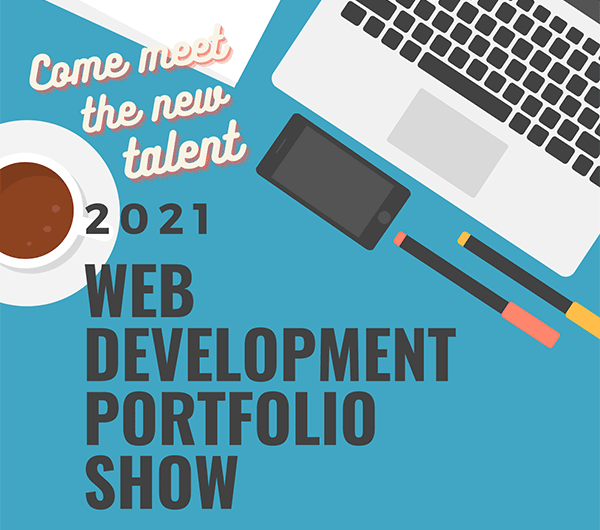 ---
Date: May 27th 2021 from 5 to 9 (and longer!) it will be online. Please register for our event. We are using Eventbrite.
---
Our twelfth year! And what a year - we have moved entirely to online instruction. The students have risen to the challenge and produced great work.
How the world has changed and we have adapted to that change. The Web Development students had met the challenge of producing great work in their kitchens, bedrooms, and backyards. Now they are ready for you!
You know the drill: our show will be online using our video conferencing software. The link will be distributed soon. Please register with Eventbrite
Our uniqueness comes from the fact that we do not insist that people coming into the program have any background in Web Development.
If you would like to learn more about our portfolio night and our program - contact Bernie Monette bernie.monette[at]humber.ca
---